TRUSTED ELECTRICAL CONTRACTORS
Premier NYC Electrical Contractor – Inter Connection Electric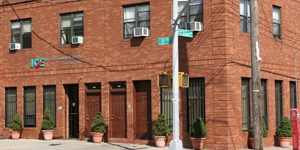 We would like to take this opportunity to introduce you to Inter Connection Electric Inc. a premier NYC electrical contractor. Founded in 1987 as Jeff Electric and then incorporated in 1990 under the present name by Jeff Z. Skowronski, for over twenty five years of experience have firmly established us in the electrical, fire alarm and telecommunications industry.
Inter Connection Electric Inc. engages in all phases of electrical installation, from main electrical power entrance service and emergency generators installation to fire alarm systems, data, voice communications, to intercom systems. Our company meets the requirements for both commercial and residential projects. We are fully bonded and insured for both Workers Compensation and General Liability.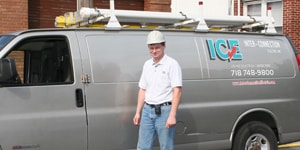 Our business operates from its Staten Island facility of 2,200 sq. ft. office and about 5,000 sq. ft. warehouse space, and services all 5 NYC boroughs, as well as Westchester County and parts of New Jersey and Long Island. We have completed jobs ranging from service calls to seven million dollar projects, including a wide range of project types.
Our company is committed to providing fast and professional service to all customers both residential and commercial, and offers free estimates of requested work. We can also provide electrical design and engineering, as well as drawings, plan approvals and Building Department filing for all electrical and fire alarm installations.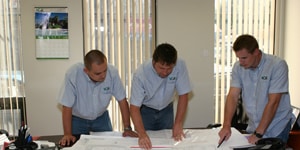 Ensuring a knowledgeable electrician is essential to maintaining a facility's electrical system in proper working condition. For this reason, Inter Connection Electric provides top-quality electrical services to both commercial and residential clients throughout New York City and Staten Island. Our experienced technicians can carry out electrical matters both large and small thanks to their extensive experience in the field. Our attention to detail and experienced level of service is key to accomplishing projects safely and efficiently, which is why our clients know they can rely on us to address their business's electrical needs.
We invite you to compare, to talk to our customers, and to visit our jobs in progress! You will see what we have done, what we are doing, and what we can do for you as NYC's premier electrical contractor!